As an Amazon Associate, I earn from qualifying purchases.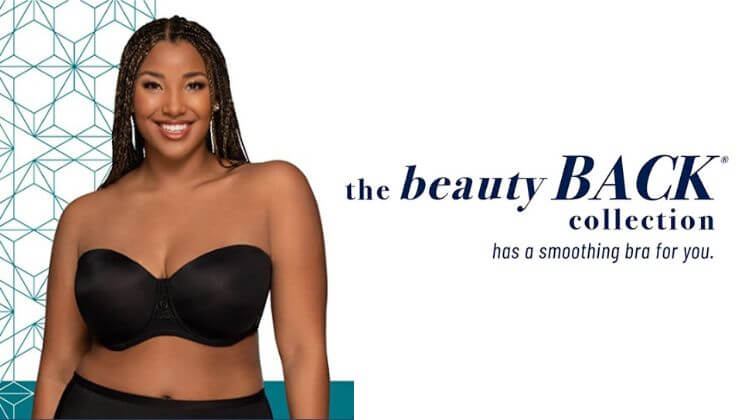 When finding the perfect bra, a strapless one can be an excellent option for specific outfits and occasions. However, not all strapless bras are created equal, and finding one that fits well and offers the necessary support can be challenging. Before purchasing a strapless bra, there are several factors that you should take into consideration.
1. Size and Fit
When purchasing a strapless bra, it is crucial to prioritize size and fit. A strapless bra that is too small will not provide enough support, while one that is too large may slip down or move around. Be sure to measure yourself correctly and try on several different sizes and styles to find the best fit.
2. Material
The material of the strapless bra is also essential to consider. Look for a bra made from a supportive and durable material, such as a nylon and spandex blend. A bra with a silicone lining can also help to keep it in place and prevent slipping.
3. Boning
Boning refers to the strips of rigid material sewn into the sides of the bra to help it maintain its shape and structure. A strapless bra with boning can provide more support and help to keep it in place, but it may also be less comfortable.
4. Underwire
Some strapless bras have underwires for added support and shaping. However, an underwire can be uncomfortable for some people, so try different styles to see what works best.
5. Closure
Most strapless bras have a hook-and-eye closure at the back, similar to a regular bra. However, some may have a zipper or other type of closure. Consider what kind of closure you prefer and what will be most comfortable for you.
6. Style
Various styles of strapless bras are available, including bandeau and balconette options. Consider what type of neckline you will be wearing the bra with and what style will be most flattering.
7. Color
While the color of the bra may not affect its fit or support, it is still important to consider what color will work best with your outfit. A nude or skin-toned bra is often a safe bet, but a black or colored bra can also be a fun and stylish option.
8. Price
Strapless bras can vary in price, from budget-friendly options to high-end designer brands. Consider what you will spend and what features are most important to you.
9. Care and Maintenance
Proper care and maintenance can help extend your strapless bra's life. Follow the manufacturer's care instructions, including hand washing or machine washing on a delicate cycle.
10. Comfort
Above all, choosing a strapless, comfortable, and suitable bra is essential. When choosing a bra, it's crucial to prioritize the features that matter most to you. When choosing the proper clothing, it's critical to consider factors such as support, shaping, and overall comfort. It's a good idea to try on different styles to find the one that best meets your individual needs and preferences.
In conclusion, there are several factors to consider before buying a strapless bra, from size and fit to material and style. By considering these factors and trying different types, you can find the perfect strapless bra for your needs and preferences.
FAQs:
How do I know what size strapless bra to buy?
To ensure a proper fit, measuring oneself and experimenting with various sizes and styles accurately is crucial. It may be helpful to refer to a bra fitting guide or seek guidance from an expert bra fitter.
Can I wear a strapless bra with any outfit?
While a strapless bra can be an excellent option for many outfits, it may only suit some types of clothing. For example, a strapless bra may not provide enough support for a heavy or plunging neckline. It's essential to consider the style of the outfit and what type of bra will work best.
What materials should I look for in a strapless bra?
A supportive and durable material, such as a blend of nylon and spandex, is a good choice for a strapless bra. A bra with a silicone lining can also help to keep it in place and prevent slipping.
What are some ways to keep my strapless bra from slipping?
Choosing a bra with a silicone lining or applying a non-slip tape can help to prevent slipping. Choosing the right size and fit and adjusting the bra throughout the day is also essential.
Can I wear a strapless bra if I have a larger bust?
Yes, there are strapless bras available in larger sizes that offer support and comfort. Choosing a bra with