As an Amazon Associate, I earn from qualifying purchases.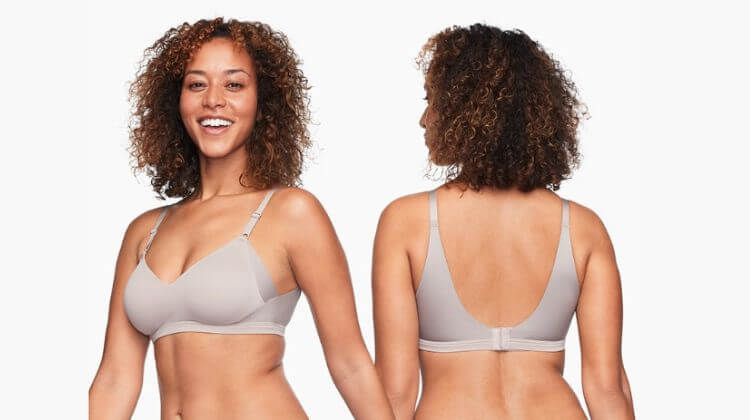 If you enjoy wearing comfortable clothing, chances are you have heard about T-shirt bras. T-shirt bras have become a popular choice of undergarment among women, especially those looking for a comfortable and seamless option. This article will explain the distinctions between a T-shirt bra and a regular bra, the advantages of each, and how to determine which one is best for you.
What's a t-shirt bra?
T-shirt bras are designed for tight-fitting clothes. Our bras feature seamless cups that provide a smooth and natural look without visible lines or bumps. These products feature wider bands and thicker straps, offering enhanced support and comfort.
Benefits of T-Shirt Bras
There are several benefits of wearing a T-shirt bra, including:
Comfort: T-shirt bras ensure ultimate comfort with gentle and breathable fabrics, making it possible to wear them for extended periods without discomfort.
No Visible Lines: The seamless design of T-shirt bras ensures no visible lines or bumps under tight-fitting clothes.
Versatility: T-shirt bras are an absolute must-have for any wardrobe. Their versatility allows them to be worn seamlessly under various clothing items, including T-shirts, blouses, and dresses.
Support: The wider band and thicker straps of T-shirt bras provide added support, making them an excellent option for women with larger busts.
Differences Between T-Shirt Bras and Regular Bras
T-shirt bras and regular bras differ in their shaping and support features.
Cup Design: T-shirt bras have smooth, seamless cups that create a natural silhouette, while regular bras may have more intricate designs and details.
Padding: T-shirts typically have less padding than regular bras, making them an excellent option for women who prefer a more natural look.
Straps: T-shirts have wider straps for added support and comfort, while regular bras may have thinner straps for a more delicate look.
What is a Regular Bra?
A regular bra gives support and shape to breasts. These bras come in various styles, including full coverage, balconette, and push-up. These items have many material options, like cotton, lace, and satin.
Benefits of Regular Bras
Regular bras offer several benefits, including:
Support: Bras support and shape breasts, which is ideal for women with larger chests.
Variety: Regular bras come in a wide range of styles, making it easy to find the perfect one for any outfit.
Fashionable: Regular bras often have elaborate designs and details, making them stylish accessories to complement any ensemble.
Conclusion
T-shirts and regular bras are great options for women looking for comfortable and supportive undergarments. Choose the right bra by considering cup and band size, type, and material for maximum comfort and support. By understanding the differences between T-shirt and regular bras, you can make an informed decision and choose the right bra for your needs.