As an Amazon Associate, I earn from qualifying purchases.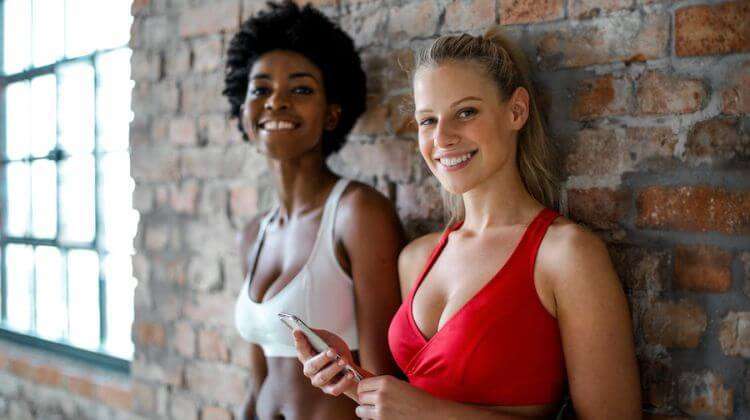 As a teenager, finding the right bra that is both comfortable and supportive can be daunting. Choosing the best option can be difficult with so many options. However, the importance of finding a comfortable bra must be considered. A well-fitting bra provides support and enhances confidence, posture, and overall well-being. Here, we will discuss the most comfortable bras every teenage girl should own.
T-Shirt Bra
The T-shirt bra is essential in every teenage girl's wardrobe. It is designed to be seamless and provide a smooth silhouette under tight-fitting clothing. The cups are usually molded and offer full coverage, providing a natural shape and comfortable support. The straps are generally wider and padded to prevent digging into the shoulders. Some T-shirt bras also feature adjustable straps to ensure a perfect fit.
Sports Bra
A sports bra is a must-have for teenage girls active in sports or exercising. A good sports bra provides excellent support, reduces movement, and prevents discomfort during physical activity. This bra is designed to have a tight fit that prevents your breasts from sagging. The straps are usually broader and more supportive than a regular bra, and the band is generally wider to avoid rolling up during movement.
Wireless Bra
A wireless bra is perfect for teenage girls who prefer a looser, more comfortable fit. It is designed without wires, which can often dig into the skin and cause discomfort. Instead, it offers support through thicker bands and broader straps. Wireless bras are in various styles, including lace and cotton, and are perfect for everyday wear.
Bralette
Bralettes are popular for teenage girls who prefer a comfortable and stylish option. They are designed with a soft, unlined cup and offer minimal support. However, they are perfect for wearing under loose-fitting clothing or as a layering piece. Bralettes are available in a variety of designs, including lace, mesh, and cotton, and are a great addition to any teenager's wardrobe.
Strapless Bra
Strapless bras are essential for teenage girls who like strapless dresses and tops. It is intended to stay put without the use of straps, which can be uncomfortable or unsightly in many cases. Strapless bras usually feature a wide band and underwire to provide support; some come with removable straps for versatility.
In conclusion, finding the right bra can significantly impact a teenage girl's life. She can feel confident and empowered to take on the world with the proper support and comfort. The T-shirt, sports bra, wireless, bralette, and strapless bra are all essential pieces every teenage girl should own. Remember, a well-fitting bra enhances the physical appearance and promotes overall well-being.