As an Amazon Associate, I earn from qualifying purchases.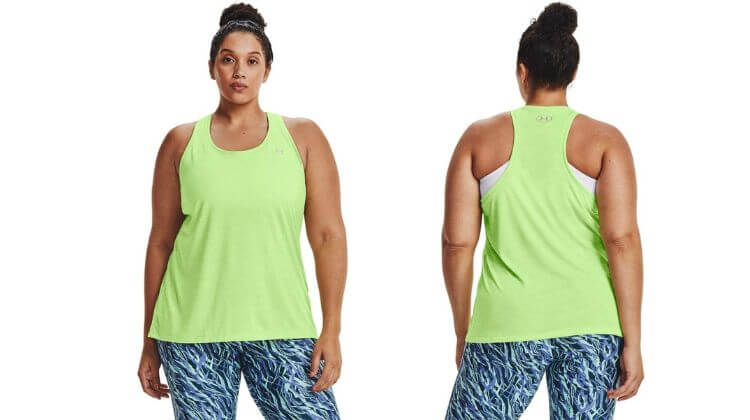 Summer is here, and it's time to put away sweaters and jackets and bring out the tank tops! Tank tops are essential in your wardrobe, whether you're going to the beach or running errands in town. But with so many styles and options, knowing what works best for you can be challenging. This article will cover five essential guidelines regarding tank top fashion.
1. Choose the Right Fit
The fit of your tank top is essential to ensuring that you look your best. Avoid tops that are too big or too little. The perfect fit should be snug around your shoulders and chest but not constricting. It should also be long enough to cover your midriff when you raise your arms.
2. Pay Attention to Fabric
When selecting a tank top, it's essential to consider the type of fabric. For comfort and style, opt for breathable and lightweight materials like cotton or linen. These fabrics keep you cool and comfortable, even on the hottest days. Avoid synthetic materials that can trap sweat and heat against your skin, causing discomfort and irritation.
3. Experiment with Colors and Patterns
Tank tops come in various colors and patterns, so don't be afraid to experiment! Bold prints and bright colors are perfect for summer and can add a pop of personality to your outfit. If you're more of a minimalist, stick to neutral colors like black, white, or gray, which are versatile and easy to style.
4. Accessorize Wisely
The right accessories can take your tank top outfit to the next level. Pair your top with a statement necklace or earrings to add some sparkle and shine. If you wear a patterned top, keep your accessories simple and understated. Remember shoes! Sandals or sneakers are perfect for a casual look, while heels or wedges can dress up your tank top for a night out.
5. Consider Layering
Adding layers can enhance the dimension and texture of your tank top ensemble. Pair your top with a lightweight cardigan or denim jacket for a stylish, effortless look. Layer a button-down shirt underneath your tank top for a more professional look.
In conclusion, tank tops are versatile and essential for any summer wardrobe. By following these five guidelines, you can ensure that you look stylish and feel comfortable all season long.