As an Amazon Associate, I earn from qualifying purchases.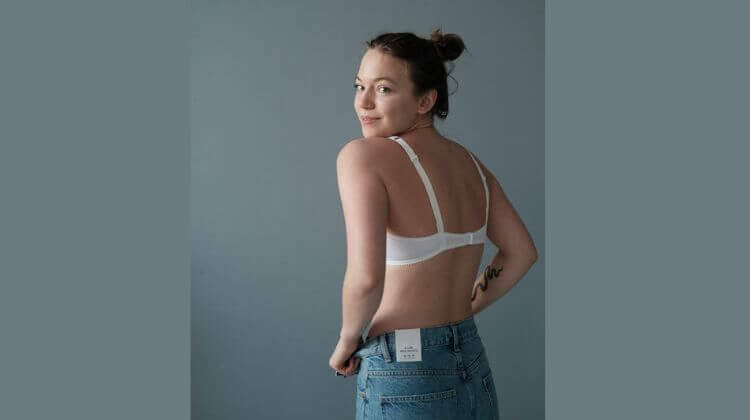 Are you tired of continually pulling up your strapless bra all day? Maintaining the position of your bra can be challenging, whether you wear it for formal events or prefer strapless tops and dresses. But fear not; we've compiled a list of tips and tricks to help keep your strapless bra securely in place all day.
1. Choose the Right Size
It's crucial to wear the right size to keep your strapless bra from slipping. A bra that is too big or small will not provide the necessary support and will constantly slip down. Take the time to measure yourself or have a professional try to ensure you wear the correct size.
2. Look for a Bra with Grips
Many strapless bras come with silicone or rubber grips along the top and bottom edges to help keep them in place. These grips create friction between the bra and your skin, preventing it from slipping. Look for a bra with these features for added security.
3. Consider a Longline Bra
A longline bra reaches the waist or hips, providing more support and stability than a traditional strapless bra. This style can benefit those with larger busts or more active events.
4. Use Fashion Tape
If you're in a rush and need more time to get a new bra, fashion tape can be a quick and easy fix. Apply a strip of tape along the top edge of your bra and press it firmly against your skin. This will create an extra grip and keep the bra from slipping.
5. Adjust the Straps
Even though you're wearing a strapless bra, there may still be adjustable straps along the back. Ensure these are adjusted correctly to provide maximum support and keep the bra in place.
6. Try a Bustier
A bustier, like a longline bra, stretches down to the waist or hips, offering more support and shaping. This style is beneficial for formal events or weddings.
7. Wear a Bra with Boning
Some strapless bras come with built-in boning, which are stiff strips of material sewn into the sides of the bra. This helps the bra maintain its shape and prevents it from slipping down.
8. Consider a Bralette
If you have a small bust, a bralette may give you sufficient back support without the need for a conventional strapless bra. Seek a fashion with a wide band along the foot for added security.
9. Invest in a Quality Bra
High-quality strapless bras may cost more, but using them regularly is worth the investment. Find bras with good reviews and a good reputation on the site.
10. Experiment with Different Brands and Styles
It's important that every woman's body is different, which means that what may be effective for one person might not be for another. Don't hesitate to try out various brands and styles until you discover the one that suits you best.
To keep your strapless bra secure, you may need to experiment a bit. However, these helpful tips and tricks will guide you to the ideal solution for your body type and clothing choices.
Conclusion
Keeping your strapless bra in place doesn't have to be a constant struggle. By choosing the right size, using fashion tape, and investing in a quality bra, you can confidently wear strapless styles without worrying about your bra slipping down. Remember to experiment with different brands and styles until you find one that works.