As an Amazon Associate, I earn from qualifying purchases.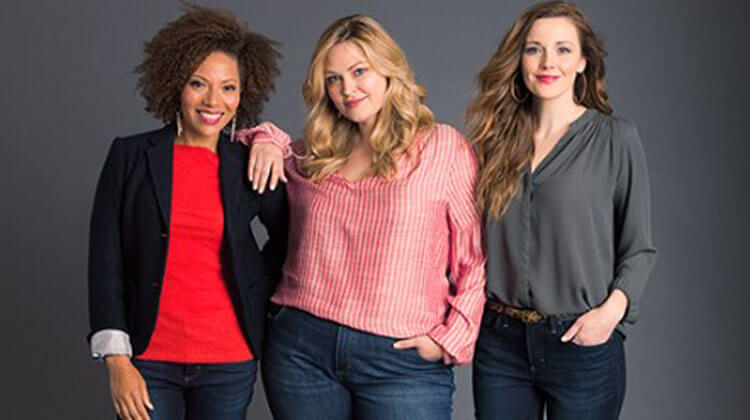 Regarding denim fashion, two popular styles have gained significant attention in recent years: boyfriend jeans and girlfriend jeans. These trendy and versatile options have become go-to's for both men and women, but what exactly sets them apart? This article will delve into the distinctive features of boyfriend and girlfriend jeans, helping you understand the differences and make an informed choice regarding your denim wardrobe.
Boyfriend Jeans
Definition and characteristics
Boyfriend jeans get their name from wearing your boyfriend's jeans. They are typically characterized by a relaxed fit throughout the legs, a low-rise waist, and a straight or slightly tapered leg. The idea behind boyfriend jeans is to create a laid-back, effortless look with a hint of masculinity.
Girlfriend Jeans
Definition and characteristics
Girlfriend jeans are a denim style specifically designed for women. They offer a more tailored and feminine fit compared to boyfriend jeans. Girlfriend jeans are meant to hug the body and accentuate the curves while maintaining a comfortable and relaxed feel.
Key Differences between Boyfriend Jeans and Girlfriend Jeans
| | |
| --- | --- |
| | |
| | |
| | |
| 2. Boyfriend jean with rolled cuff | 2. 28" Inseam rolled/31" Inseam unrolled |
| 3. More stretch with a shaped seat and thigh to highlight the waist | 3. Fly front jean in stretchy lycra denim |
| 4. Higher mid-rise to accentuate the waist | 4. Flexi-fit waistband and slimming panel |
| | |
Boyfriend Jeans Distinctive Features
Relaxed Waistline: Boyfriend jeans usually have a slightly larger waist than regular women's jeans. This feature enhances the comfortable and slouchy appearance.
Roomy Thighs: Unlike skinny jeans, boyfriend jeans offer extra room around the thighs, providing a comfortable and unrestrictive fit.
Cropped Length: Boyfriend jeans often come in a cropped length, with the hem hitting above the ankle. This adds to the relaxed aesthetic and allows easy pairing with sneakers or heels.
Distressed Details: Distressing, such as ripped or worn-in patches, is a common feature of boyfriend jeans. These details add a touch of edginess to the overall look.
Girlfriend Jeans Distinctive Features
Higher Rise: Girlfriend jeans typically feature a higher rise, sitting at or above the natural waistline. This higher rise helps to accentuate the waist and create a more feminine silhouette.
Slim Fit: Unlike the loose fit of boyfriend jeans, girlfriend jeans have a minor cut through the hips and thighs. This creates a more streamlined and tailored appearance.
Tapered Leg: Girlfriend jeans often have a slightly tapered leg, providing a sleek and modern look. The tapered leg can be easily rolled up for a cropped effect or left as is for a longer silhouette.
Minimal Distressing: While girlfriend jeans may also feature some distressed elements, they tend to have fewer rips or abrasions than boyfriend jeans. The focus is on a clean and polished aesthetic.
Styling Tips
Now that we have explored the unique characteristics of boyfriend jeans and girlfriend jeans, let's discuss some styling tips to make the most of these versatile denim options:
Boyfriend Jeans Styling
Casual Chic: Pair your boyfriend jeans with a fitted t-shirt and sneakers for an effortlessly cool and casual look.
Feminine Touch: Balance the loose fit of boyfriend jeans with a cropped top and heels to add a feminine touch to the outfit.
Layering: Combine your boyfriend jeans with an oversized sweater and ankle boots for a warm yet fashionable look throughout the cooler months.
Girlfriend Jeans Styling
Classic Combination: Tuck in a simple blouse and accessorize with a statement belt for a classic and polished outfit.
Casual Elegance: Wear your girlfriend's jeans with a flowy blouse and ballet flats for a comfortable yet sophisticated appearance.
Effortless Glam: Team up your girlfriend jeans with a fitted blazer, a pair of heels, and some statement jewelry for a stylish evening look.
Conclusion
In conclusion, boyfriend and girlfriend jeans offer distinct styles and fits, catering to different preferences and fashion aesthetics. Boyfriend jeans provide a relaxed and borrowed-from-the-boys look, while girlfriend jeans offer a feminine and slimming silhouette. By understanding the differences between these two denim styles, you can confidently choose the perfect pair that suits your style and body shape.
Remember, boyfriend and girlfriend jeans have become popular for their versatility, making them excellent choices for various occasions. Experiment with different tops, shoes, and accessories to create unique outfits that express individuality. Embrace the denim revolution and rock your preferred style with confidence!