As an Amazon Associate, I earn from qualifying purchases.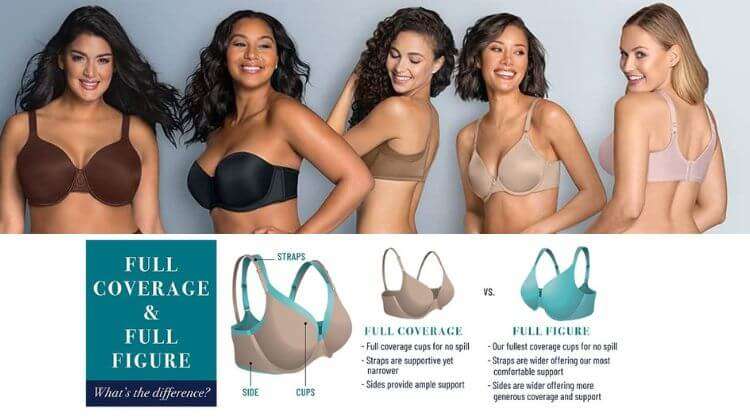 As women, we all know the feeling of struggling to find the perfect bra. With so many alternatives, selecting the best one that offers comfort and support can be overwhelming. That's where minimizer bras come in.
What is a Minimizer Bra?
A minimizer bra is a style of bra that is specifically designed to reduce the appearance of breast size by distributing breast tissue more evenly across the chest. They are also known as compression bras, as they compress breast tissue to make the bust line appear smaller.
How do Minimizer Bras Work?
Minimizer bras work by redistributing breast tissue to create a more streamlined silhouette. They achieve this by using compression technology to gently flatten the breast tissue and move it towards the sides of the chest. This helps to create a narrower profile and reduce the appearance of fullness in the bust.
Benefits of Minimizer Bras
There are several benefits to wearing a minimizer bra. Here are just a few: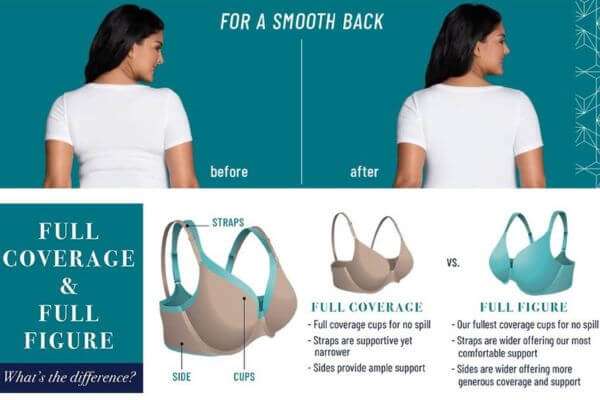 Creates a Sleeker Silhouette: By reducing the appearance of breast size, a minimizer bra can help to create a sleeker and more streamlined silhouette. This can be especially helpful when wearing tight clothing.
Reduces Back Pain: Women with larger breasts frequently suffer back pain as a result of the weight of their breasts. Minimizer bras can help distribute the weight more evenly across the chest, which can help alleviate back pain.
 Provides Comfort and Support: Minimizer bras are designed to provide comfort and support. Bras with wider straps and bands are available and can help evenly distribute the weight of the breasts on the shoulders and back compared to traditional bras.
Improves Posture: By supporting the breasts, minimizer bras can help improve posture. This is particularly important for women with larger breasts, as poor posture can lead to back and neck pain.
 Enhances Clothing Fit – By reducing the appearance of breast size, a minimizer bra can help clothing to fit better. For women who have difficulty finding clothes that fit comfortably because of their breast size, this can be especially useful.
Choosing the Right Minimizer Bra
When choosing a minimizer bra, finding one that fits properly and offers the proper support is essential. Below are some points to help you find the ideal minimizer bra:
Get Measured: Before purchasing a minimizer bra, it's important to get measured by a professional. To confirm that you get the right size and support, just follow these steps.
Look for Wide Straps: Bras with wider straps that minimize the appearance of the breasts provide better support and distribute the weight evenly.
Consider the Band: For a minimizer bra, the band should fit comfortably around the ribcage without causing any discomfort or slipping upwards.
 Check the Cup Size: Minimizer bras can sometimes make the breasts appear flattened or squished. Be sure to choose a cup size that provides enough coverage and support without causing discomfort.
Try on Multiple Brands: It is important to try on multiple minimizer bras, as they may fit differently, to find the right one for you.
In Conclusion
Minimizer bras are an excellent option for women who want to reduce the appearance of breast size and create a more streamlined silhouette. There are various advantages to employing them, such as increased comfort and support, lessened back pain, and improved clothing fit.