As an Amazon Associate, I earn from qualifying purchases.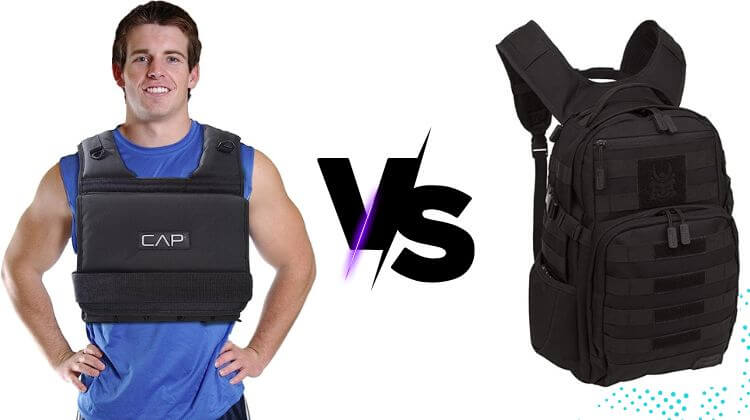 Individuals often explore various training methods and equipment to pursue fitness and improved performance. Two popular options that have gained significant attention are weighted vests and rucking. Both offer unique benefits and challenges, but which is the ultimate fitness hack? This article will compare weighted vests and rucking across multiple factors to help you decide which approach best aligns with your fitness goals and preferences.
What is a Weighted Vest?
A weighted vest is a specially designed garment that allows you to add extra weight to your body during workouts. It typically consists of pockets or compartments where you can insert weights, such as sandbags or metal plates. The added weight increases the resistance of your movements, intensifying the workout and challenging your muscles.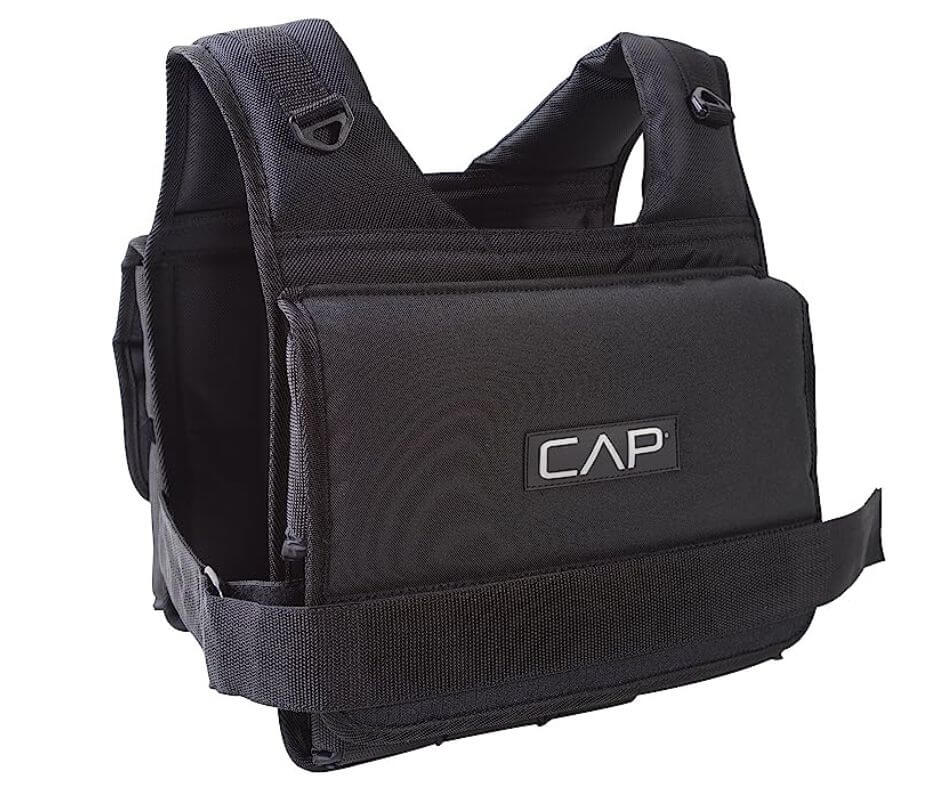 Benefits of Using a Weighted Vest
Enhanced Strength and Endurance: The additional weight demands your muscles, promoting strength and endurance gains.
Increased Caloric Expenditure: Wearing a weighted vest during cardio exercises or high-intensity workouts can boost calorie burning and help with weight loss.
Improved Bone Density: Weight-bearing exercises with a vest can stimulate bone growth and enhance bone density.
Progressive Overload: A weighted vest allows for progressive overload, enabling you to increase the resistance as your fitness level improves gradually.
What is Rucking?
Rucking involves walking or hiking with a backpack or rucksack loaded with weight. The weight can be in sandbags, water bottles, or other objects. Rucking is often associated with military training but has gained popularity in the fitness community due to its simplicity and effectiveness.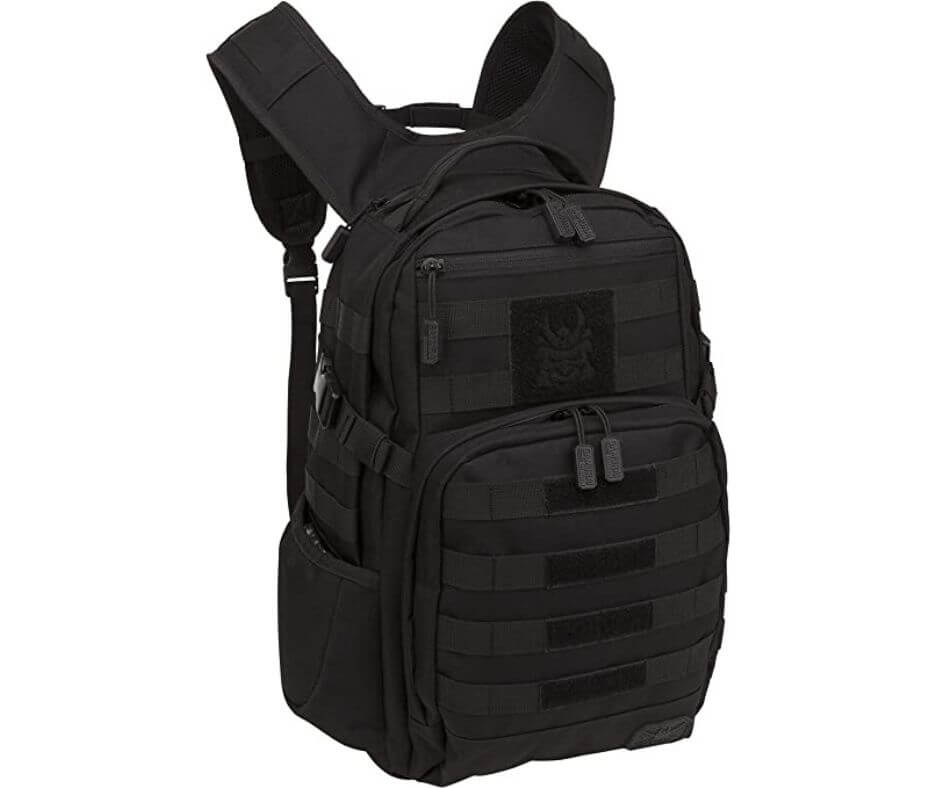 Benefits of Rucking
Full-Body Workout: Rucking engages multiple muscle groups, including the legs, core, and upper body, making it a comprehensive strength and endurance exercise.
Low-Impact Training: Compared to high-impact activities like running, rucking places less stress on the joints while providing an effective cardiovascular workout.
Mental Resilience: Rucking challenges your mental toughness and builds resilience as you carry the load for an extended period.
Accessibility: Rucking can be done almost anywhere, requiring minimal equipment and no specialized facilities.
Comparing Weighted Vests and Rucking
6.1 Intensity and Resistance
Weighted vests offer a precise and adjustable way to increase the intensity of your workouts. You can easily modify the weight by adding or removing plates, allowing gradual progression. On the other hand, rucking provides dynamic and shifting resistance as you walk or hike with a loaded backpack, engaging your muscles differently.
6.2 Impact on Cardiovascular Fitness
Both weighted vests and rucking can improve cardiovascular fitness. The choice between the two depends on personal preference and specific goals. Weighted vest workouts can be tailored to focus on high-intensity intervals or steady-state cardio, while rucking provides a continuous endurance challenge.
6.3 Muscular Strength and Endurance
Weighted vests target specific muscle groups depending on the exercises performed. They can be used for bodyweight exercises, such as push-ups and squats, to enhance strength and endurance. Conversely, running engages a broader range of muscles due to the load being distributed across your body.
6.4 Convenience and Accessibility
Weighted vests are highly convenient, allowing you to exercise without additional equipment. They are suitable for home workouts, gym sessions, or outdoor training. Rucking requires a backpack or rucksack and appropriate weight, making it slightly less accessible but still a versatile option for outdoor enthusiasts.
6.5 Injury Risk and Safety
When using a weighted vest, choosing an appropriate weight and ensuring proper form are essential to minimize the risk of injuries. Rucking, if done with excessive weight or improper technique, can also pose injury risks. It's crucial to start with lighter loads and gradually increase the weight to avoid strain on joints and muscles.
6.6 Cost and Affordability
Weighted vests vary in price depending on the brand, features, and weight capacity. However, they can be a one-time investment with long-term usability. Rucking, however, requires a suitable backpack or rucksack, which may already be available or easily accessible. The cost mainly depends on the weight and any additional gear you choose.
6.7 Versatility and Training Variety
Weighted vests are versatile and can be used for a variety of exercises, such as bodyweight movements, cardio routines, and even sports-specific training. Rucking primarily focuses on walking or hiking, but variations can be introduced, such as uphill climbs or incorporating bodyweight exercises during rest breaks.
6.8 Motivation and Mental Focus
Both weighted vests and rucking can be mentally challenging, pushing you to overcome physical and mental barriers. However, with its connection to military training and the sense of purpose it evokes, rucking can provide a unique motivational aspect.
Which Is Right for You?
The choice between weighted vests and rucking ultimately depends on your preferences, fitness goals, and lifestyle. If you're looking for a training tool that's versatile and easy to use in different exercises and environments, a weighted vest might be the perfect choice.
On the other hand, if you enjoy outdoor activities, want a full-body endurance challenge, and value simplicity, rucking could be your ultimate fitness hack.
Conclusion
Weighted vests and rucking offer distinct benefits and training experiences. Whether you opt for a weighted vest's precise resistance and versatility or the mental and physical challenges of rucking, both can contribute to your overall fitness journey. It's essential to assess your goals, preferences, and potential limitations before deciding. Remember, the ultimate fitness hack is the one that aligns with your needs and keeps you motivated to achieve your fitness goals.