As an Amazon Associate, I earn from qualifying purchases.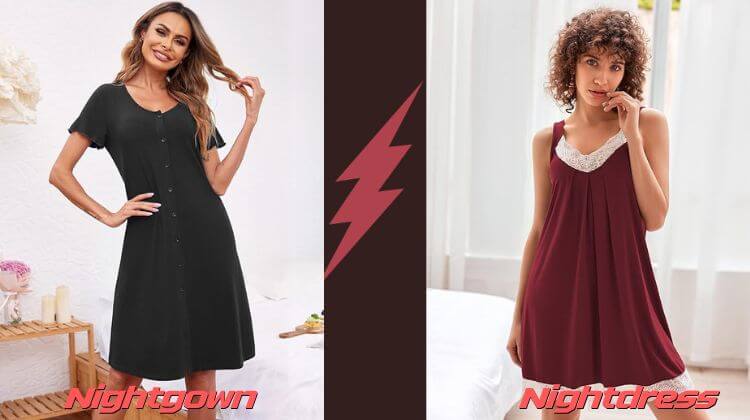 Have you ever found yourself standing in front of your wardrobe, pondering whether to pick a nightgown or a nightdress for a comfortable night's sleep? The world of sleepwear offers many options, and it's essential to understand the nuances between these two classic choices. This article delves into the intricacies of nightgowns and nightdresses, highlighting their unique features, style variations, and comfort factors. By the end, you'll clearly know which sleepwear suits your preferences best.
Nightgown vs Nightdress: Exploring the Differences
Nightgowns and nightdresses are quintessential pieces of women's sleepwear, but they have distinct characteristics that set them apart.
| | | |
| --- | --- | --- |
| | | |
| | | |
| | | |
| | Longer length, often extending to the ankles. | Shorter length, falling anywhere from the upper thigh to the knee. |
| | Broader and more flowing sleeves. | May have sleeves that range from short to sleeveless. |
| Necklines & Embellishments | Boast intricate lacework and embroidery around the neckline. | More contemporary designs with simpler necklines. |
| | | |
Pros and Cons of Nightgowns and Nightdresses
Nightgowns: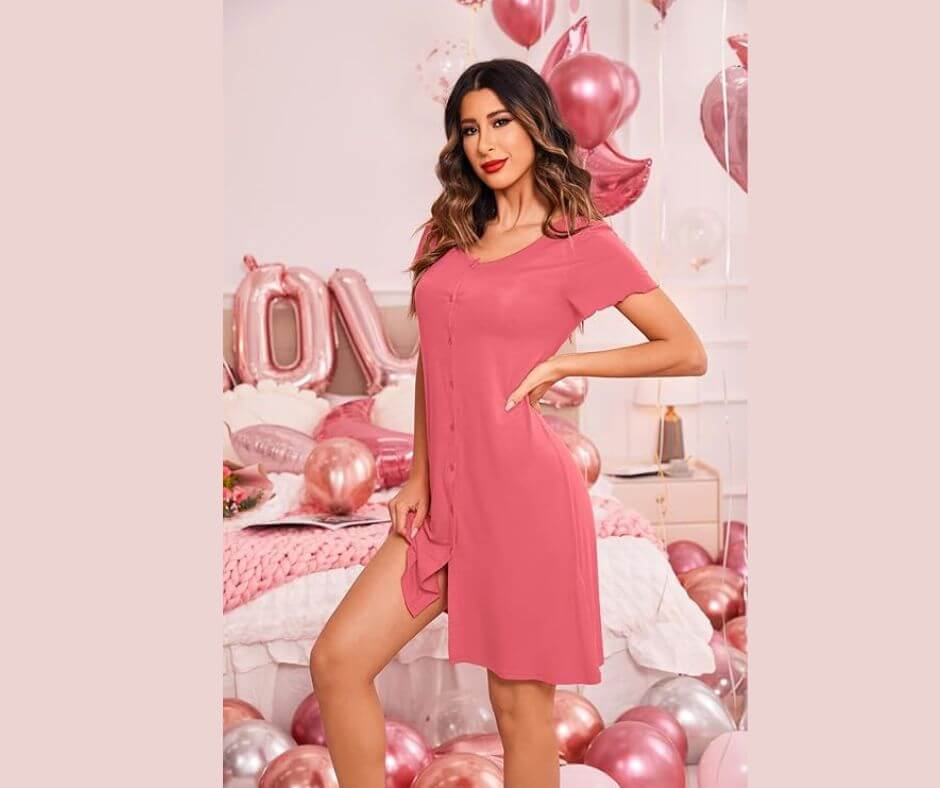 Nightdresses: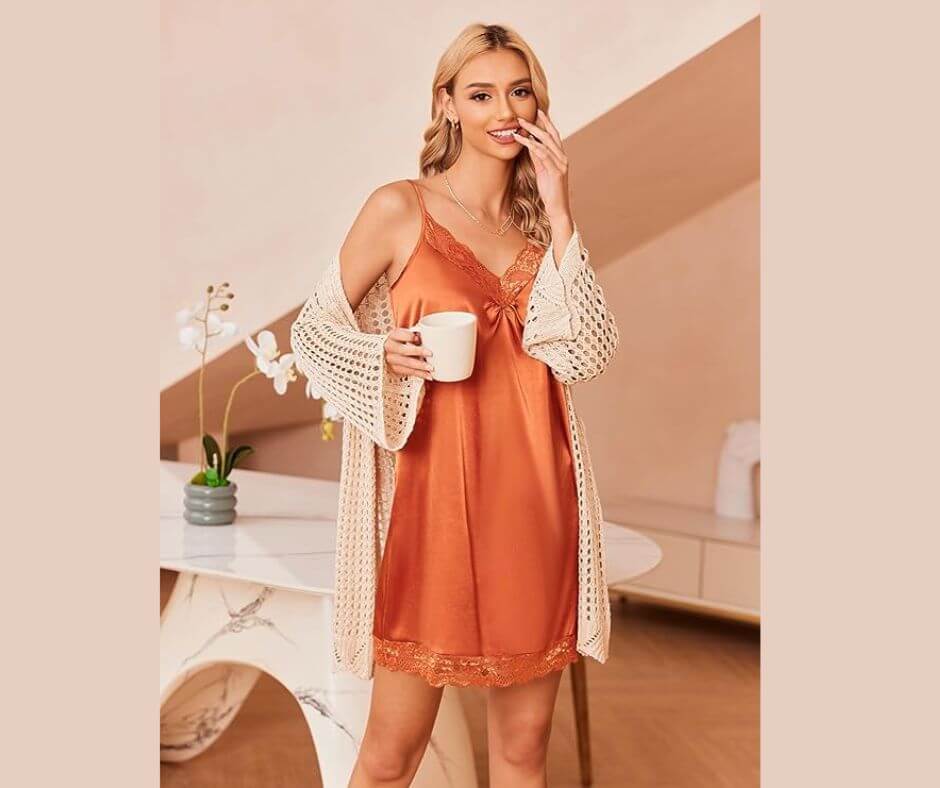 Nightgown vs. Nightdress: Style Variations
Elegance Meets Comfort: Nightgown Styles
Classic Victorian Elegance: These nightgowns harken back to the Victorian era, with high necklines, long sleeves, and layers of lace. They offer a regal and graceful aura for those who appreciate timeless elegance.
Satin and Silk Luxe: Satin and silk nightgowns add a luxurious touch to your sleepwear collection—their soft and smooth texture glides against the skin, providing a lavish sleeping experience.
Vintage-Inspired Charm: Vintage-style nightgowns often feature a combination of soft fabrics and intricate detailing. They capture the essence of old-world glamour while maintaining modern comfort.
Chic and Playful: Nightdress Styles
Babydoll Cuteness: Nightdresses in babydoll style are known for their short length, empire waistline, and flowy skirt. They create a youthful and playful look that's both comfortable and adorable.
Chemise Sophistication: The chemise nightdress boasts simplicity and elegance. With its straight silhouette and minimalistic design,
T-shirt Nighties: If you prefer a more casual and contemporary vibe, the t-shirt nightdress is your go-to option. Oversized tees inspire these nighties and offer comfort and simplicity without compromising style.
FAQs
Q: Are nightgowns and nightdresses only available in feminine styles?
A: While nightgowns and nightdresses are traditionally associated with feminine aesthetics, the sleepwear industry has evolved to offer gender-neutral options that cater to diverse preferences.
Q: Can I wear a nightgown or nightdress as loungewear?
A: Absolutely! Many nightgown and nightdress styles are versatile enough to be worn as loungewear. Pair them with a cozy robe, and you have the perfect ensemble for relaxing mornings.
Q: Are there sustainable and eco-friendly options available for nightwear?
A: Yes, conscious consumers can find nightgowns and nightdresses made from organic cotton, bamboo fabric, and other eco-friendly materials that prioritize both comfort and the environment.
Q: Can I find matching nightwear sets for couples?
A: Absolutely! Many brands offer matching nightwear sets for couples, ranging from classic to quirky designs, allowing you and your partner to slumber in style.
Q: Are there any cultural or regional variations in nightgown and nightdress styles?
A: Yes, different cultures and regions often influence sleepwear designs. For instance, some parts may prioritize modesty, while others focus on lightweight fabrics suitable for warm climates.
Conclusion
In the eternal debate of nightgown vs. nightdress, the answer ultimately lies in your style, comfort preferences, and the purpose of your sleepwear. Nightgowns offer elegance and warmth, while nightdresses provide a playful and chic alternative. With many styles, fabrics, and designs, you will find the perfect sleepwear that suits your unique taste and ensures a restful night's sleep.