As an Amazon Associate, I earn from qualifying purchases.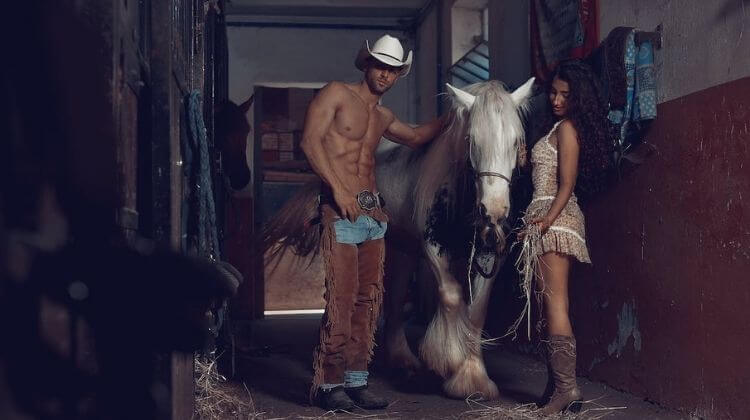 Cowboy boots are a symbol of Western heritage and a fashion statement that adds a touch of rustic charm to any outfit. One popular way to style cowboy boots is by pairing them with jeans. However, finding the perfect balance between casual and chic can take time and effort. In this fashion guide, we will explore tips and tricks on wearing cowboy boots with jeans flawlessly. Whether aiming for a casual daytime look or dressing up for a night out, we've got you covered!
How to wear cowboy boots and jeans
Choosing the Right Cowboy Boots
Regarding cowboy boots, selecting the right pair is crucial for achieving the desired look. Consider the following factors: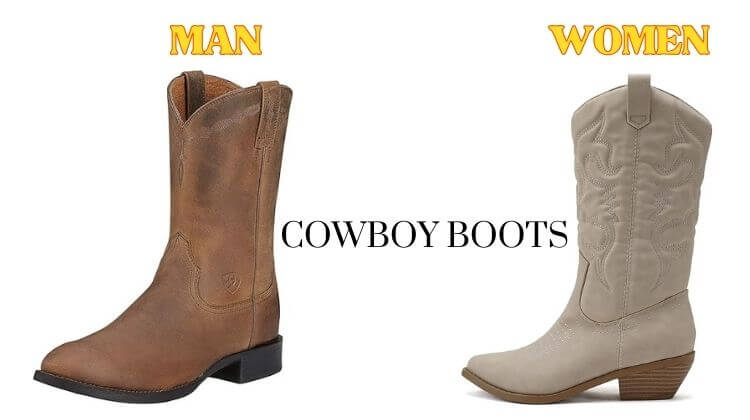 1. Boot Height
The height of the boot plays a significant role in determining the overall style. Ankle-length boots offer a more casual and modern vibe, while mid-calf or knee-high boots exude a classic Western look.
2. Toe Shape
Cowboy boots come in various toe shapes, such as pointed, rounded, and square. Pointed toes create a more traditional and elongating effect, while rounded toes offer a softer and more versatile appearance.
3. Heel Height
The heel height of cowboy boots varies from flat to high. For a casual look, opt for flat or low-heeled boots, while higher heels add elegance and sophistication.
Selecting the Perfect Jeans
Pairing cowboy boots with the right jeans is crucial for a well-balanced outfit. Here are some tips to consider:
1. Skinny Jeans
Skinny jeans are an excellent choice for showcasing your cowboy boots. The slim fit makes the boots stand out, creating a sleek and modern look.
2. Bootcut Jeans
Bootcut jeans are specifically designed to be worn with boots. They have a slight flare at the bottom, allowing the boots to sit comfortably underneath while maintaining a balanced silhouette.
3. Straight-Leg Jeans
Straight-leg jeans offer a versatile option that works well with different boot styles. They provide a relaxed fit while highlighting the distinctive features of the cowboy boots.
Tucking In or Out: Which Style Works Best?
The decision to tuck your jeans into your cowboy boots or leave them out depends on the look you want to achieve. Both styles have their unique charm:
1. Tucking In: Tucking your jeans into the cowboy boots is a classic and polished approach. This style accentuates the boots and draws attention to their intricate details. It works best with skinny or straight-leg jeans.
2. Leaving Out: Leaving your jeans out gives a more laid-back and effortless vibe. This style is ideal for a casual, relaxed look, especially when paired with bootcut or flared jeans.
Accessorizing with Confidence
To elevate your cowboy boot and jeans ensemble, consider adding complementary accessories:
1. Belts: A stylish belt can enhance the overall look by cinching the waist and adding a touch of sophistication. Opt for a belt that matches the color and material of your cowboy boots for a cohesive appearance.
2. Jewelry: Feel free to accessorize with jewelry that complements your cowboy boots and jeans. Accessorizing with jewelry can express your style and elevate your look.
3. Hats and Scarves: For a complete Western-inspired outfit, consider adding a hat or a scarf. A wide-brimmed hat adds flair and protects you from the sun, while a colorful scarf can bring a pop of color and dimension to your overall ensemble.
Styling Tips for Different Occasions: How to Wear Cowboy Boots with Jeans
Cowboy boots and jeans can be worn for various occasions. Here are some styling tips to help you rock this look:
1. Casual Day Out: Pair your cowboy boots with distressed jeans and a cozy flannel shirt for a casual day out. Consider pairing it with a leather jacket to add some edge to your outfit. And to carry your essentials, a crossbody bag is the perfect finishing touch.
2. Date Night: Opt for high-waisted jeans and a feminine blouse tucked into your cowboy boots for a romantic date night. Layer with a tailored blazer and accessorize with delicate jewelry for a chic and sophisticated look.
3. Music Festival: When attending a music festival, embrace the boho vibe by pairing your cowboy boots with denim shorts and a flowy top. Add a fringe vest, round sunglasses, and a wide-brimmed hat for a trendy, free-spirited look.
Taking Care of Your Cowboy Boots
To ensure that your cowboy boots remain in top shape and last for years to come, follow these care tips:
1. Cleaning: To keep your cowboy boots clean, it's important to regularly use a soft brush or cloth to remove any dirt or dust. Use a leather cleaner or conditioner to maintain the boots' shine and suppleness.
2. Storage: Store your cowboy boots in a cool, dry place, away from direct sunlight. Stuff them with tissue paper or boot shapers to maintain their shape and prevent creasing.
3. Repair: If your cowboy boots develop scuffs or scratches, consider taking them to a professional cobbler for repair. They can restore the boots' original beauty and extend their lifespan.
Conclusion: How to Wear Cowboy Boots with Jeans
Pairing cowboy boots with jeans can create a stylish, versatile look that celebrates Western fashion. You can confidently rock this fashion trend by choosing the proper boots, selecting the perfect jeans, and experimenting with different styles. Remember to accessorize with complementary pieces and take appropriate care of your boots to ensure longevity. So, embrace your inner cowgirl and confidently step out in your cowboy boots and jeans ensemble!