As an Amazon Associate, I earn from qualifying purchases.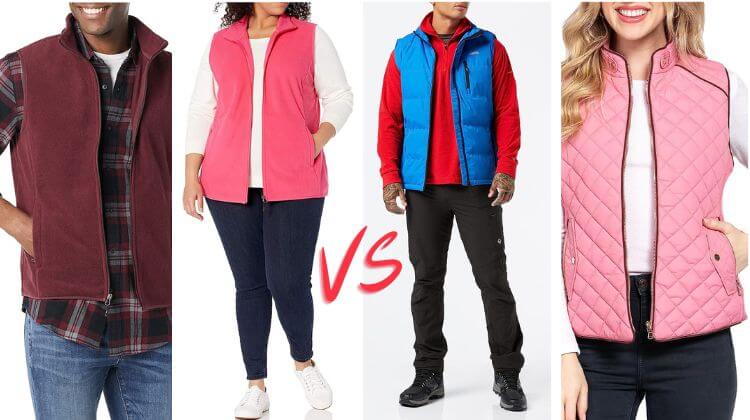 Both gilets and vests offer a stylish and practical solution when layering your outfit. However, understanding the differences between these two garments can help you make the right choice for your needs and personal style. In this article, we'll delve into the unique features and qualities of gilets and vests and provide guidance on selecting the right option for you.
What's a Gilet?
A gilet, a body warmer, is a sleeveless garment typically worn as an outer layer. It is designed to provide warmth to the torso while allowing freedom of movement for the arms. Gilets come in various styles and materials, from lightweight and casual to more insulated and performance-oriented options.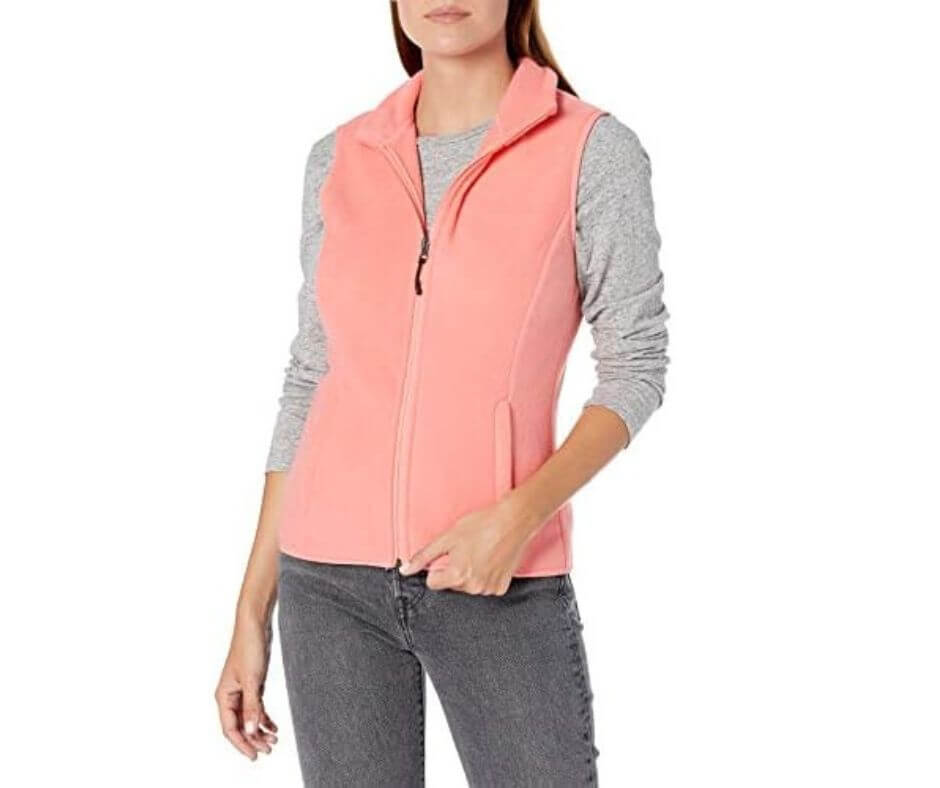 Types of Gilets
Padded Gilets: These gilets feature a quilted or padded construction, providing excellent insulation for colder temperatures.
Down Gilets: Filled with down feathers, these gilets offer superior warmth while remaining lightweight.
Fleece Gilets: Made from soft and cozy fleece material, these gilets are ideal for layering in milder climates.
Outdoor Gilets: These gilets are designed with outdoor activities in mind, offering water resistance and windproofing features.
What is Vest?
On the other hand, a vest is a sleeveless garment that can be worn as an outer layer under a jacket or coat. Vests are versatile and can be found in various styles, fabrics, and designs.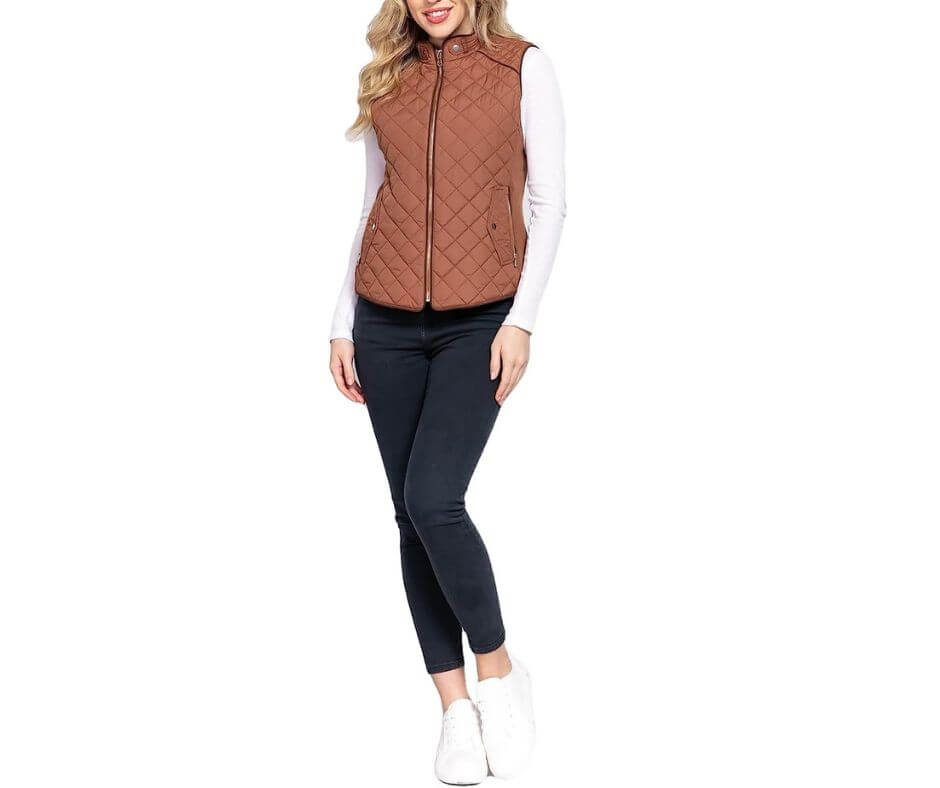 Types of Vests
Suit Vests: These are typically worn as part of a three-piece suit, adding a touch of formality to the ensemble.
Sweater Vests: Sweater vests are made from knitted material and are often worn over a shirt.
Outdoor Vests: Designed for outdoor activities, these vests may feature multiple pockets for conveniently storing essentials.
Quilted Vests: They are lightweight and offer reasonable insulation, making them suitable for transitional weather.
Comparing Gilets and Vests
· 100% Polyester

· Zipper closure

· Windproof ripstop outer fabric

· Coldheat Insulation: Warm Synthetic Insulation

· 2 zipped hand pockets and 1 zipped chest pocket

· 100% Polyester

· Zipper closure

· Full-length zippered closure at front

· Soft, warm, and fuzzy mid-weight polar fleece fabric

· Easy through the chest and tapered through the waist
When deciding between a gilet and a vest, there are a few key factors to consider.
Style and Fashion
Gilets are often associated with a more casual and sporty look. They are commonly worn outdoors and can add a touch of ruggedness to an outfit.
On the other hand, vests tend to be more formal and can elevate the overall appearance of an ensemble. They are often seen in business or dressier occasions.
Functionality and Versatility
Gilets are designed primarily for warmth and insulation. They provide core body heat while keeping the arms free from movement.
Vests, on the other hand, offer versatility. They can be layered under a jacket or coat for added warmth or worn as a standalone piece in milder weather.
Occasions and Settings
Gilets are well-suited for outdoor activities like hiking, camping, or casual outings. They offer protection against the elements without sacrificing mobility.
Conversely, vests are more commonly worn in formal or semi-formal settings, such as business meetings, weddings, or social events.
Factors to Consider When Choosing
When deciding between a gilet and a vest, consider the following factors:
Climate and Weather: A gilet with insulation may be the better choice if you live in a colder climate or frequently encounter chilly temperatures. A vest can provide warmth without overheating if you reside in milder weather.
Personal Style and Preference: Consider your overall fashion aesthetic and the image you want to project. A gilet may be more fitting if you prefer a casual and outdoorsy look. For a sophisticated and polished appearance, a vest can complement your attire.
Purpose and Intended Use: Consider the specific activities or occasions you plan to wear the garment. A vest may be more suitable if you need a versatile piece that can adapt to various settings. A gilet might be the better option if you prioritize functionality and warmth.
Conclusion
Ultimately, the choice between a gilet and a vest depends on your style, climate, and intended use. Both garments offer unique advantages and can enhance your outfit in different ways. Whether you opt for the rugged versatility of a gilet or the formal elegance of a vest, you can go right as long as you consider your specific needs and preferences.